Qingdao Hantek officially releases the PC based 4 CH oscilloscope HANTEK6000BX Series on Feb. 22nd, 2016. It has 4 independent analog channels, 1GSa/s real-time sampling rate, 2mV-10V/DIV input sensitivity, and 250MHz bandwidth. It is powered by USB2.0 Interface, plug and play device with small size which is easy for carrying. High cost performance, pass/fail test, resourceful trigger function, dynamic cursor tracking, waveform record and replay function.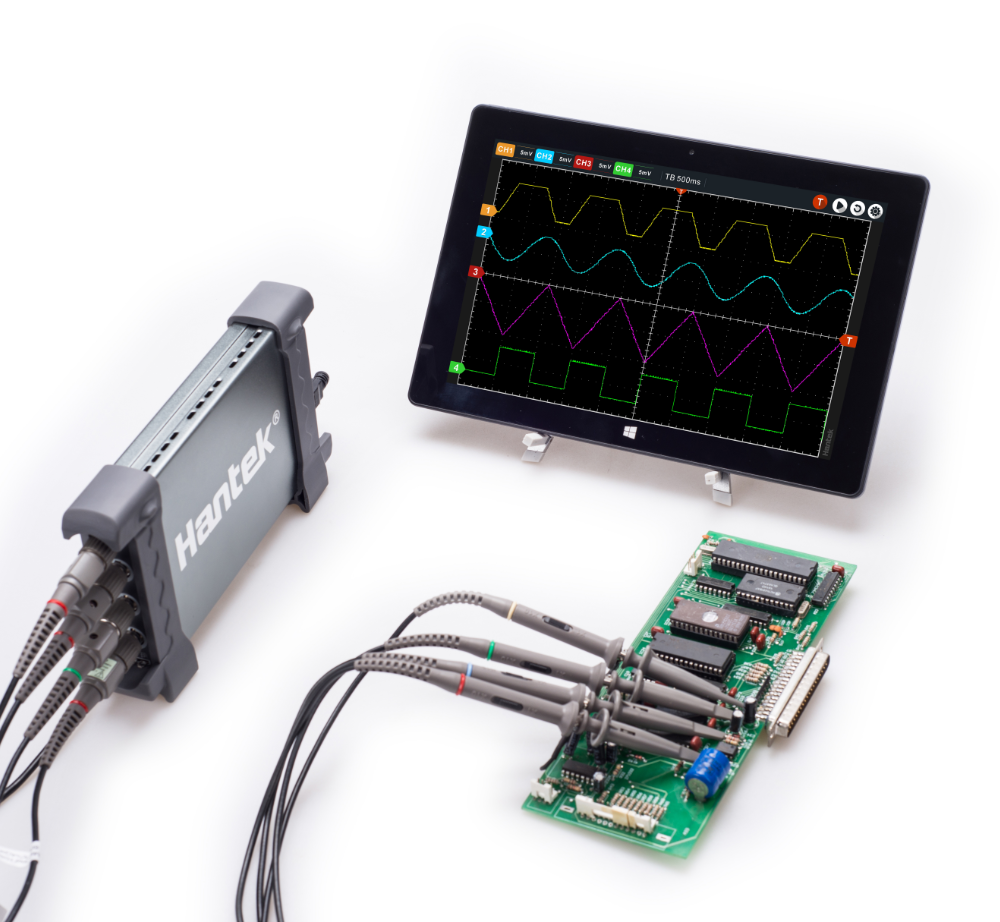 Comparing with DSO3000 Series, this model adopts more advanced design scheme. It has reduced the size to 175mm*105mm*25mm meanwhile improved the feature of oscilloscope greatly. It gives up the external power source, and be powered by USB directly. It achieves the convenience to carry and easy for use.
In addition, HANTEK6000BX Series is available to connect onto laptop PC, meanwhile it is added into the application program of Windows tablet PC. It is convenient for the engineer to do the testing and measurement work outside and repair or adjust on the product line. Hantek has continuously enhanced the users' experience for several years, aimed to release better products and perfect product line, actively improve the product feature and serve as customer service.